Still signing on Paper?
Iconuk invites you to an exclusive audience with a world authority on e-signing, xyzmo's CEO, Gerald Cäsar.
This event has been organised to enable innovative UK organisations to understand the opportunity and discover how leading European and American organisations are benefiting.
During the session we will be exploring the following questions: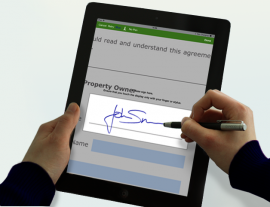 'What signing and verification technologies are available in the market?'
'Why do consumers favour handwritten biometrics?'
'What are the obstacles to successful implementation?'
'Why do 'first movers' often benefit the most?'
Audience interaction is encouraged with an open Q&A on any biometric or non-biometric electronic signature topic.
In addition, there are Demo's and One-to-One appointments available.
The event will take place on 11th December 2013 at TechUK, Russell Square, the home of the UK's IT and Electronics Industry situated in the heart of London.
If you would like to find out more and book your place on our free event please click on the relevant link below:
We look forward to seeing you there!