Transforming
Customer-Centric Communications
Take the one minute tours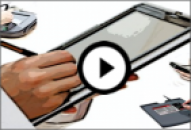 Connect with us on Linkedin

Call +44 (0)203 150 1081

or click here to arrange a callback
Services - Overview
Icon's solutions and services can be used with any type of workflow so have very wide applicability. In all cases we are here to help you optimise how you communicate with your customers, digitalise your processes or automate transactions with any 3rd party. We use business understanding first, before technical options, to secure the best outcomes.
We do this with skilled Information Management and IT practitioners, familiar with most common business processes and regulatory requirements. Our Consultants will seek to quickly understand specific challenges of your environment, culture and customer interactions.
Using our advanced analytics, the team will work with you to optimise the business case and ROI. We pinpoint exact sources of efficiency and effectiveness. We will suggest a range of options, which through dialogue then leads to the best bespoke techncial configuration for each client.
While our systems can be implemented with minimal support, many customers choose a broader range of our services to ensure they are making the most of their data and our technologies. These can help you with initial deployment planning, change management and business case optimisation with aligned implementation.
Following successful pilots and commencing live operations with the new processes, we can continue to handhold with a range of maintenance and support services. Depending on requirements, this can range from break-fix resolutions and annual health checks to extended staffing or even managing fully.
Example: Improved Customer Communication
When we work to unlock step-change savings in operations and customer engagement, our interactions with your team can touch many inter-related areas of the business.
After workshops to understand business needs, we help build a business case, map out enhanced processes and jointly plan system deployment. In this case, providing a solution may have a scope which:
lets you rationalise process elements, whether in document creation and output systems or remote meeting and online collaboration tools

provides a flexible management system for all forms and documents, whether standard/tailored/ad-hoc physical or electronic media

ensures brand and regulatory compliance across all output media

unlocks operational savings by channelling communications to the most cost-effective delivery mode

enhances consistency and quality.
Improvements in productivity and customer experience can then be measured against the benchmark. A phased approach to benefits realisation will give certainty of investment comparisons - and, of course, a more profitable business.