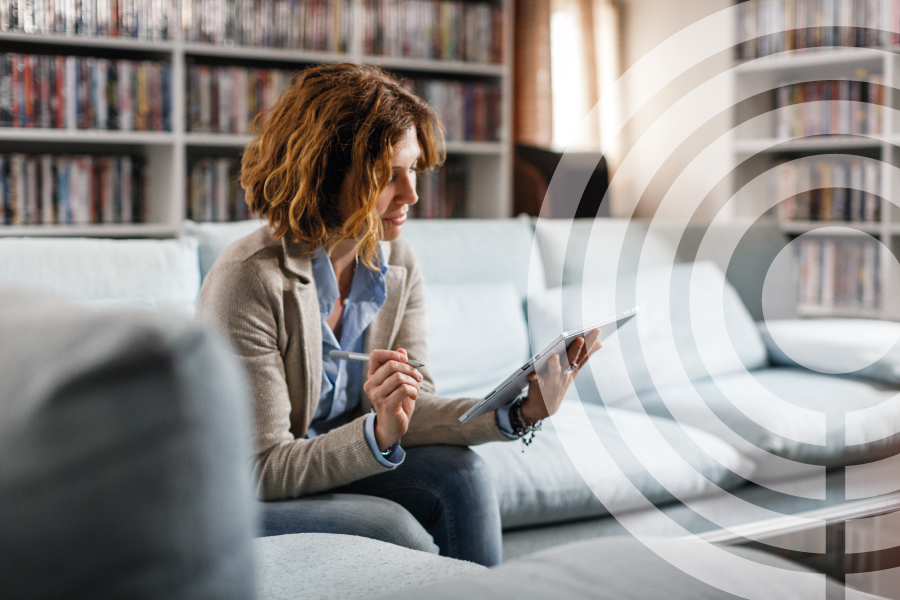 (c) Image Namirial
Technology plays a critical role in reducing the impact of COVID-19 on people and organizations. It helps people to stay productive, even if they are unable to be physically on site. As employees and business partners work remotely in COVID-19 response, we stand-up to help them to stay productive and ensure business continuity while travel bans are in place. WIth our partner Namirial, who we have been representing (with its Xyzmo acquisition) since 2013 in the UK and Ireland (plus selected other countries), we support organisations with a wide variety of document composition, signing and workflow tools.
Together we are aligned to support organisations to not only get through but to discover new ways to prosper during the crisis. We are pleased to announce the waiving of charges for a special version of Namirial's cloud based eSigning platform "eSAW". That's FREE till the end of mass-Covid restrictions or the year end 2020 (whichever is later)!
Namirial digital transformation solutions help to avoid processes getting clogged because of missing signatures. The signature workflow orchestration platform, Namirial eSignAnyWhere, allows sending documents for signature to be signed legally binding anywhere anytime. We are supporting COVID-19 Smart Working initiatives with an offer to enable those working from home to get their documents signed as fast as possible.
Free access is available for straightforward uses for up to five free users to a specially tailored Smart Working Service of Namirial eSignAnyWhere. This contains a broad set of capabilities from basic document preparation to sending documents for signature and workflow control features.

Users of Namirial eSignAnyWhere Smart Working Service can send an unlimited* number of documents for signature and can:
upload PDF documents from their local drive or create templates for frequently used document types
add fields to enter free text, radio buttons, checkboxes and signatures
enable signers to upload attachments (files to support a transaction if needed)
send signing request(s) to one or more signers sequentially or in parallel, set reminders for signers and receive notifications of signing progress
get signed document link and audit trail via email into sender's inbox(s)
Signatories are enabled to review, fill and sign documents from anywhere anytime on any device. They do not require to open an account with Namirial. Signers are authenticated using their email address and, if available, their local digital certificates. They will be enabled to sign by typing their name and electronically pasting their signature as an image into the document – with loopless documentation in the audit trail file of who was signing which version of a document at which point in time. Moreover, signers may also delegate signing requests in case they are not entitled to sign a particular document.
These features are available for free until December 31, 2020.
2021 UPDATE:
This amazing offer is extended until the Covid-19 mass lockdown threat is beaten!
Ask for details.
Click this smartworking esignanywhere link for further information and to register to use the free service.

Of course, if you would like to benefit from additional features, talk to us. If you would like to receive individual consultation on how to use e-signatures for your desired use cases, please contact Namirial for organisations with less than 5 users or Icon directly if more than 5 users or requiring UK specific advice.
In addition, custom support is available as bundles of services for organisations of all sizes. Whilst the service is straightforward to use, it is better with some training and expert guidance on how to include with your existing processes. We may even support your discussions you're your legal team over the admissibility and evidential weight of eSigning, as different use cases may require different types of signing, particularly any cross-border needs. We'll help get you optimising the benefits as quickly as possible (whether you're a local business or a part of a large corporate).
If you commence using the eSAW Smart Working platform, then by year end 2020 we sincerely hope everyone will be back to regular business. In the emantime this offer gives you time to evaluate and enjoy the benefits of using the service, which hopefully means that you will be ready to select one of our attractive regular plans thereafter. If you do not want to continue, you can export all of your signed documents from the platform together with all associated audit trails embedded for future provenance – no strings attached.
We and colleagues around the globe are fully committed to supporting our users and customers during this challenging time, and are continuing to scale our infrastructure to support greater demand for streamlined reliable access to the service throughout this period.
* Fair use policy applies: 100,000 envelopes within 9 months is considered to be on the generous side of reasonable! More than enough for most needs. Contact us if more is anticipated.