Digital Transformations to
Eliminate Your Process Frictions
Take the one minute tours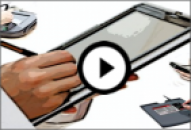 Connect with us on Linkedin

Call +44 (0)203 823 6535

or click here to arrange a callback
Implementation Services
Services to support your eSigning productivity and customer experience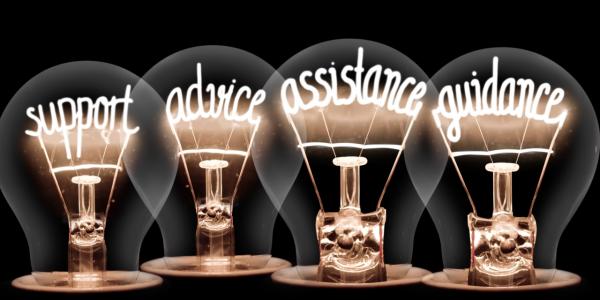 eSignAnyWhere ("eSAW") is designed to be flexible, configurable and easy to use. Very powerful yet simple to use, eSigning becomes even better with some professional advice.
At Icon, we realise that some organisations may need help getting started or configuring some of the more advanced features. There are a number of online guides, but if getting up to speed quickly is important then we can short-cut this by providing remote assistance. A range of services can be enjoyed when you want on an ad-hoc (hourly rate) basis, or can be consumed from pre-agreed blocks of time via call-off at a discounted lower rate.
What type of services are available?
Getting Started
Simple getting started training (1-2 hours). Topic examples:
How to create documents that can be used with eSAW
How to upload documents and create templates that can be used multiple times
How to define editable fields to capture information
How to define the types of signature that can be used
How to define where to place an e-signature and other controls
How to define who should sign a document
Customising the e-mail messages sent by eSAW to users
This can also be provided for larger teams or groups where needed, such as including live training exercises and simple configuration to suit organisational process workflows.
Further Help
Creating document templates and defining form fields
Document preparation effort can be reduced using templates. Template set-up is usually done by someone familiar with the business process and also proficient with technology (but no need for developer skills for most uses).
We can take your existing forms and documents and prepare them for use with eSAW; this could include adding data input fields to allow data to be captured and to simplify document signing in the right places in the right order with the right flows. Time for this is dependent on the complexity of the form and workflow, the number of input fields and output types required, the trainee's knowledge/skill level, as well as the amount of testing. Typically expect 1-3 hours work per template.
If you want to create your own templates from scratch or convert your existing forms, we can provide remote training, which will involve using one of your own forms as a start point for taking you through the process.
Re-engineering existing processes
Digitally transforming (rather than transitioning) often benefits from specialist support. Expert independent consultancy is available for step changes in productivity and customer experience to be enabled. Different styles of signing are available in this one platform, each with its own implications for usage. These include Click2Sign, Type2Sign, handwritten Draw2Sign or Biometric (using stylus or finger), local or remote Certificates, authentication options (SMS/OTP/TAN/SSO), etc. A little experienced help will repay many times over.
Advanced Capabilities
There are many possibilities for a more sophisticated process, all with the same back-end server and familiar look and feel. Multiple different use cases can be deployed simultaneously on the same server service. The examples below illustrate some, but please ask us about how to enable your ideal process.
Use your own digital certificate
The digital certificate used to seal and sign your documents using eSAW is owned by Namirial, who are also a trusted Certificate Authority (& TSP). In some use cases you may want to enhance branding or security by using your own certificate. We can facilitate this for you and help with the configuration.
Installing eSAW on your own IT systems or hybrid solutions
Using our cloud-based solution based in the EU is acceptable in most situations, but if you prefer to use eSAW as a solution on your own premises, or in a hybrid architecture, we can facilitate this. Prices for this are dependent upon many factors beyond the number of users and the volume of documents to be signed. Again, we can advise once we understand your intended uses.
Installing and configuring Integration Connectors
There is a family of pre-built Connectors that allow you to embed eSAW into other platforms. They range from providing an additional button on the toolbar in Outlook and Word, to deep integration with SharePoint and CRM systems. Our professional services team can help you install and configure the Connectors to meet your business need.
We can also support your organisation and train your own first line support staff. Examples include:
SharePoint: use SharePoint store and monitor the document signing process
MS Word & Outlook: Build shortcuts into the toolbar to send a document for signing
Windows Print driver: Print anything to this virtual printer, then use eSAW to have it signed
CRM – Customer Relation Management
Streamline business process. Provide outstanding customer experience by seamlessly adding secure, compliant and legal e-signature to your Customer Relation Management (CRM) application. Enable your customers to sign agreements, approvals and contracts anytime, anywhere on any device with confidence without perceptibly ever leaving the application. Examples include:
MS Dynamics: prepare, send and sign documents for secure, compliant and legal e-signature without ever leaving Microsoft Dynamics.
Salesforce: Prepare, send and sign agreements and contracts for secure, compliant and legal e-signature without ever leaving Salesforce
Legal Support
Whilst Icon is not a provider of regulated legal advice, we understand what the laws allow for eSigning use in UK, EU and most developed countries. We can help you to understand whether a basic signature is sufficient and/or what advantages may come with providing Advanced or Qualified electronic signatures.We have commissioned White Papers and Namirial have produced a series of guidance documentation that will assist understanding. Some are available below, others on request.
We also know where to quickly access the best legal experts with the necessary understanding of all the complexities of electronic and digital signing in the context of different uses and document types. Ask us to introduce you if needed.
Other Services
Icon provides a wide range of support for all stages of digital change, from ideas and analysis to roll-out and ongoing maintenance. See more here

How can I get started?
There are several ways we can help you get started with immediate use or a project, depending on what you want to do.
Please contact our team and we can schedule an on-line video meeting for 15 minutes to understand the scope of what you want to do and explain the options for getting started.
After the initial 15 minutes you can then decide to proceed without any further help or assistance, or can agree to use one of our services immediately. We can then continue with the meeting and start to deliver the help on a "pay-as-you-go" basis or agree a future time to start.
Purchasing Services
For help lasting only a few hours, this can be purchased via card payment on a pay-as-you-go basis. We also offer discounts for pre-paid call off support (such as for larger projects involving training or advanced implementation services). Contact us to ask about discounted packages.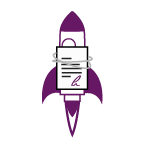 Accelerate Your Business Benefits
Implement quickly and optimally - saving time and increasing productivity
White Papers
| Digitally Transform Your Processes | European Legal Requirements | UK Legal Requirements |
| --- | --- | --- |
| Digital Transaction Management | eIDAS: Advanced & Qualified eSigning | Law Commission (England & Wales) |
| | | |
Unsure where to start? Just Ask.