Transforming
Customer-Centric Communications
Take the one minute tours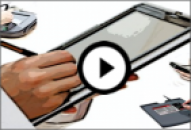 Connect with us on Linkedin

Call +44 (0)203 150 1081
or click here to arrange a callback

Lifecycle Interaction Platform
Business agility through digitising & automating processes
Responding to urgent information needs at scale need not be a crisis
Improving business agility is on every organisation's agenda. This extraordinary period has accelerated the need to introduce fast and effective change to existing processes.
It is now a crucial requirement that you might not be well placed to deliver. Back office systems designed for accuracy, reliability and security may not be designed to quickly adapt and accommodate change. Resources to implement change may be scarce or unavailable, while citizens often demand instant answers.
There is a solution – The Lifecycle Interaction Platform (LIP), a process automation system used by leading businesses and European Governments to introduce improved business processes and agility.
LIP enables core systems to be quickly connected with your users and citizens. Crucially, it can be deployed to deliver changed or new services in days or weeks at a fraction of alternative costs.
How?
Because it is not rip and replace, we start with what you have and add only what you need. Investments in existing systems and trained staff can be leveraged.
We avoid traditional 'analysis paralysis' and months of consultant time to map processes. We build working systems fast, systems that record every action - which automatically builds quantified process flows based on real-life interactions, not assumptions.
It uses automation and digitisation to combine applications, databases, forms, feeds, communications, e-signing and archiving across the enterprise. Along with an unlimited user license, it is ideally suited to assist both short-term initiatives (e.g. COVID-19 changes) and longer-term objectives of improved operational agility and customer experience.

Benefits: -
Productivity gains – Improve and digitise any current process
Fast deployment – Easy integration with existing systems*
Quick adoption - Familiar process handling for employees and citizens
Cost effective - No user or transaction limits (save £'000's)
Efficient – No duplication or repeated data entry
Return on Investment – Customers typically see ROI within 6 months

Proof points
LIP was chosen by the German Government to power all their on-line forms, including the most used electronic tax form in Europe.

LIP is the Dutch solution of choice for crisis response to unpredictable events. Their 'fracking earthquake' response was delivered within a month from a standing start. It was thus selected as their system for COVID-19 interruption compensation payment claims, again operationally live within weeks.

A major UK high street telecoms and electrical retailer uses LIP at the point of sales to create contract and invoice documents from multiple brands for millions of customers.




Why is LIP different?
We digitise your documents, integrate and automate existing processes quickly providing efficiency benefits far sooner that traditional solutions. Real-time visibility of any information on any connected system for those who need it (on a roles and permissions basis) without copy-paste and eliminating the need for email with attached spreadsheets/documents/etc. You can then continue to optimise further, or change a process based on real-life usage stats, without disrupting users.
A final thought; By the time you have spent weeks and thousands on evaluating and documenting existing processes and how you might plan any changes, you could have deployed at least one LIP use case for vital business response.
If delivering changing services is on your agenda, we need to talk in more depth about how LIP can provide business agility and accelerate future plans.
Interested in finding out how you can improve your business process, Contact us.
* Advanced interfaces for two-way data exchange, manipulation and visibility means LIP is ideal for fast integration of organisational systems such as for ERP (e.g. SAP), CRM (e.g. Salesforce), HR (e.g. Workday), Financial (e.g. Sage), etc.