LIVE ID

: ONBOARDING INCLUDING LIVE IDENTIFICATION
Do you Know your Customer? Can you prove it?
Effectively providing regulated market services involving consultative sales, appropriate identity verification, and signature agreement is not mutually exclusive from convenient web technologies. Prevent unconnected Sales, Identity and Contracting processes.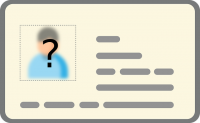 Offer your customers better service, more security and less travel. Hey, why not offer lower cost with your operational savings too!
We provide the enabling software and associated services, or a full turn-key solution, to Video-Identify your prospective customers. This "Live-ID" solution offers the same level of technical security and legal compliance as face-to-face in-person identification, with multiple options for Trust Authorities and Digital Signatures.

Upgrade from "customer engagement" to "customer on-boarding" -

with live identity certification and underwrite contracts, easily and smoothly via a video-chat session.
HOW IT WORKS


Start on Text-Chat, upgrade to Video-Chat and identify your client…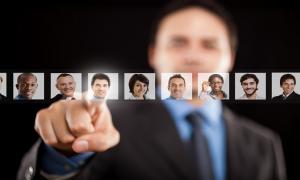 From engaging a client on your website, e-commerce or mobile app, on Facebook or a kiosk, simply send a link to upgrade the interaction to a Video Chat live identification ("Live-ID") process.
Live-ID can be used by multiple co-underwriters, available anytime and anywhere on different digital channels. Possible uses include: opening a new bank account, subscribe to a car rental contract, commence an insurance policy, or activate a Mobile Phone contract.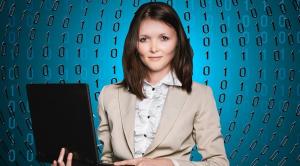 Step by step Identity Verification
Live-ID enables any identification process by managing every single step required.
Your Agent can take HD snapshots of ID documents simply using a webcam or a smartphone camera, then can validate your Customer identity with OTP and/or email verification procedures.
Legally binding underwriting: VideoContract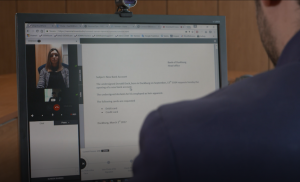 Live-ID Video Contract is a special video-recording of the call encapsulating the key positive identification elements with a double view (Agent-view and Customer-view with the same time-stamp), encrypted and ready for your workflows or digital storage within your preferred Trust Authority.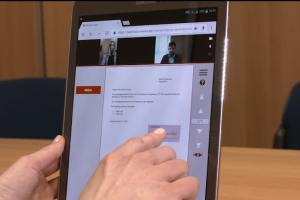 Sign a contract, the digital way

Your agent can discuss the contract documentation with your customer directly in the Video session, using Live-ID collaboration features (i.e. screen sharing, co-editing, doc transfer).
Closing a contract has never been so easy with over 6 options available covering all major Digital Signature types, including leading European handwritten biometric signature types, "eSignAnyWhere" (eSAW).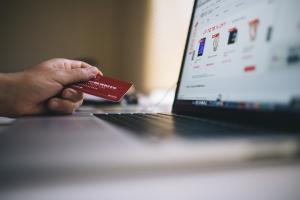 Integrations

Live-ID can be integrated with your systems, such as your CRM, at the start of the process and your e-payment provider to complete the transaction directly in video chat.

Live–ID is compliant with the European regulations on Digital Identity (SPID, eIDAS) and UK/EU KYC/AML provisions.
BENEFITS


Click to view the short explainer Video for LiveID and eSAW:
Accessibility Controls
The player supports TAB to change the controls. Update Required<br/>To play the media you will need to either update your browser to a recent version or update your <a href='http://get.adobe.com/flashplayer/' target='_blank'>Flash plugin</a>.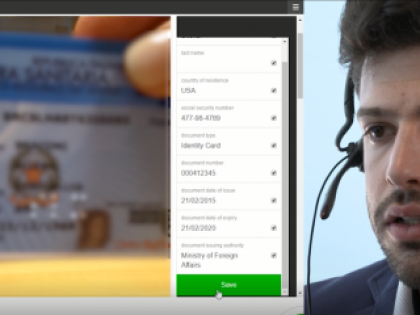 Contact us to find out more about Live-ID possibilities.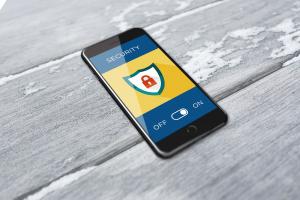 to Products page