Digital Transformations to
Eliminate Your Process Frictions
Wacom Clipboard
Paperwork Reimagined

With the Wacom Clipboard, your customers fill out paper forms like they always have.

What is different? Those documents are converted to digital format in real time and can be uploaded immediately for easy document management.

Better still, no scanning is necessary, hand annotations are easily processed and biometric handwritten signatures can be captured as part of the digital document.

Clinging to your paper, but want digital speed and certainty? This provides the best of both world's, with no cultural issues for staff or customers. Or use it in a stepping stone approach to full digital transformation.
Wacom PHU-111 Key Features and Benefits: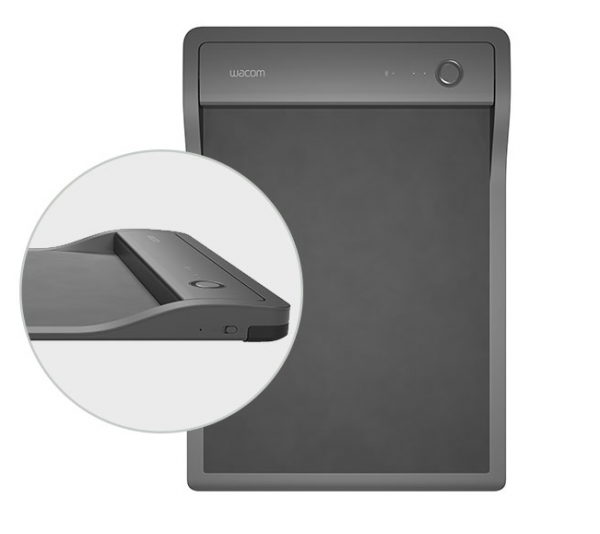 Working with Wacom Clipboard:

Wacom Clipboard Product Overview:
Accessibility Controls
The player supports TAB to change the controls.

Update Required<br/>To play the media you will need to either update your browser to a recent version or update your <a href='http://get.adobe.com/flashplayer/' target='_blank'>Flash plugin</a>.
Clipboard Specifications:

Click here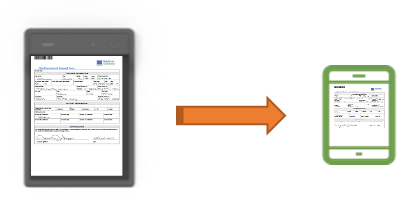 Wacom Clipboard Applications
To get started with the Wacom Clipboard, you can use Wacom's applications that will allow you to create corresponding paper and digital forms and digitally capture all information written on the electronic clipboard.
| CLB Create | CLB Paper |
| --- | --- |
| | |
| Layout paper forms and matching digital version, define specific field types (including signature fields where biometric signatures will be captured). | Retrieves digital document based on barcode on the paper version identified by the clipboard. |
| Creates and applies unique barcodes to the forms so the matching digital version can be called up as soon as the paper document is inserted into the clipboard. | Records user input with Handwriting recognition applied to compatible text fields. |
| Windows 7/8.1/10 | iOS / Android |
Wacom Clipboard Software Development Kit
Wacom also offers SDKs that will allow developers to create their own custom applications for the Wacom Clipboard. To have more detailed information and obtain the SDKs, please contact us.
Icon UK Services
Icon is Wacom's premier integration partner. In fact, we have also the world's first customer for the Clipboard so we are ahead of the game in knowing not only product details but importantly how to integrate and deploy across all sizes of organisation, small to very large.
We can show you how to get started in the quickest possible time, or we can provide a fully managed service where we take your stock of existing blank paper forms, digitise and field enable them to optimise the way you'd like to work (same or new processes), integrate with existing systems, deploy and (where necessary) train. We can also provide ongoing support.
Contact us to discover more.
Take the one minute tours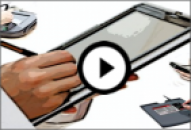 Connect with us on Linkedin

Call +44 (0)203 823 6535

or click here to arrange a callback