Digital Transformations to
Eliminate Your Process Frictions
Take the one minute tours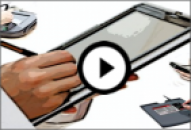 Connect with us on Linkedin

Call +44 (0)203 150 1081

or click here to arrange a callback
Document Management Systems
When it comes to document or content creation and output management across large organisations, buyers are faced with a tough dilemma:
On one hand there are SELF PROVISIONING systems (eg MS Word) that are easy to install, use and are highly flexible - but can lead to islands of disconnected content and lack of efficiency, especially as organisational size increases.
On the other hand there are systems focused on maintaining ENTERPRISE CONTROL with high levels of content re-use, security, records management and workflow lifecycle enablement - but these are all too often inflexible and impersonal.
Given the wide variety of uses, many types of systems are available. These are usually optimised for one use type (eg Bulk Print, or Interactive-Online). Large organisations have been found to typically have at least six different systems (and may be 20+). The ideal solution is one that combines the functionality and advantages of a suite of use-specific systems, with the efficiency, coherence and ease of management of a single system. Icon offers that balance with powerful yet re-useable capabilities within an integrated suite.
Designed to more efficiently manage business communications, icon Suite is built on a modern Java Enterprise Architecture that offers broad enterprise functionality for real-time interactive as well as batch print and on-demand web applications, such as customer correspondence and self-service solutions. Whether you want to support high-volume production environments or thousands of users in a call centre, this single platform is all your customers need for multi-lingual, multi-channel, multi-media and multi-use functionality with world class performance.
The icon Suite of software has four broad types of use:
These modular groupings are known as DOPiX (DOcument Platform in eXcellence) for the first modules and COPiX (Content Platform in eXcellence) for the Content Integration modules. Collectively they are the icon Suite.
DOPiX and COPiX from icon are specifically designed to support virtually any communication channel. Its comprehensive multi-channel capabilities allow business users to streamline output to print, fax, PDF, e-mail or even XML for industry messaging standards. It is the single-platform solution that allows you to support all modes of usage (batch, interactive and online), any number of channels, languages and brands, all from a single set of rules and a single document template.
All modules are designed to be: Easy to use and integrate; low training requirements; flexible and scalable; configurable locally or centrally; hardware independent; open standards based; multi-lingual support; and optimise the user experience whilst enabling the right amount of corporate control whatever the channel.
Take a look by browsing the tabs/sections above or download a brochure: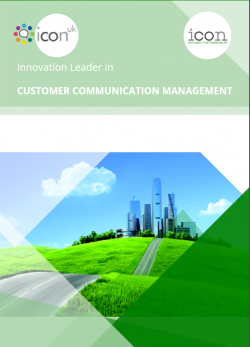 Document Management Web Brochure
Click to view in higher quality






to Products page