Digital Transformations to
Eliminate Your Process Frictions
Take the one minute tours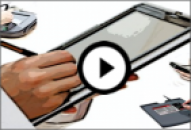 Connect with us on Linkedin

Call +44 (0)203 823 6535

or click here to arrange a callback

Lifecycle Interaction Platform - Crisis Response (LIP-CRS)
Responding to urgent information needs at scale need not be a crisis
During this extraordinary period, introducing fast and effective change to existing processes is a crucial requirement that you might not be well placed to deliver. Back office systems designed for accuracy, reliability and security may not be designed to quickly adapt to and accommodate change. Resources may be scarce or unavailable. Customers often need instant answers.
There is a solution – "LIP-CRS", an agile automation system already used by European Governments and businesses. It enables core systems to be quickly connected with your users and citizens. Crucially, it can be deployed to deliver changed or new services in days or weeks at a fraction of alternative costs. This combines database, forms, feeds, communications, signing and auditable archive. We start with what you have and add only what you need.
It helps process almost any data from most systems and is deployable at a fraction of the time and cost of alternatives with an unlimited user license. As such, it is ideally suited to assist short-term Government initiatives in response to unpredictable crises such as COVID-19.
It features:
• Fast deployment of new digital processes without manual hand-offs (productivity)
• Integrates with and interacts with all your systems (quick spin-up, no duplication)
• Familiar process handling for employees (fast adoption)
• Extremely cost effective with no user or transaction* limits (save £'000's)
* Unlimited use On-Premises; SaaS may have infrastructure fees

Proof points
LIP was chosen by the German Government to power it's ever changing tax forms and now delivers the most used electronic form in Europe

LIP is the Netherlands solution of choice for crisis response to unpredictable events. The fracking earthquake response was delivered within a month from a standing start. It has now been selected as their system for COVID-19 interruption compensation payment claims.

A major UK high street telecoms and electrical retailer uses LIP to link systems (CRM/ERP/etc.) of multiple brands for millions of customer contracts and significant transactions. LIP delivers productivity in both crisis and sustained operations.
A final thought, by the time you have spent weeks and thousands on evaluating and documenting how you will effect changes demanded by the crisis, you could have deployed at least one LIP use case for vital business response. For a limited period, price support may also be available during this unprecedented time.
If delivering changing services is on your agenda, ask us about how LIP can accelerate plans, or view our Service Overview.