Transforming
Customer-Centric Communications
Take the one minute tours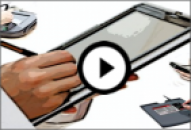 Connect with us on Linkedin

Call +44 (0)203 150 1081
or click here to arrange a callback
Free tools and services to support organisations of all sizes with digital remote working and crisis management, including eSigning, online meetings and process management automation.
Start with what you have and add only what you need. Stop COVID-19 and enable your processes for the new future.



solving document, identity & consent based customer experience
Consents, Contracts, Communications & Compliance reinvented. We co-create transformative solutions from the best innovative technologies enabling digital change and disruptive business models.
Enterprise solutions for integrated text, data, image and video within seamless customer journeys. Automated personalisation and identity services within omni-channel documentation & automated distribution processes.
Enhance document and identity-centric customer communications - improve costs, engagement & productivity
iconuk works with clients to unlock step-change cost reductions and business benefits from their Enterprise Document Management Infrastructure. Electronically capture and verify handwritten signatures, seamlessly process workflows, integrate content from live and archive sources, create personalised multi-lingual documents, and output on a multi-channel basis with ease. Cost-effective omni-channel engagement as recipients prefer.
Our innovative document management solutions ­ which support mobile devices and new channels ­ improve operational efficiency, increase customer satisfaction, reduce risk and improve quality and compliance.
Enable digital transformation, 90% time reduction, dramatic effectiveness & NPS gains and 10X-16X Return on Investment cases with payback within months. Key ways of securing payback include:
engage more personally with prospects and customers

replace paper documents and rationalise workflows

enhance content creation and leverage existing data better

consolidate systems, data silo's, print-streams and production

reduce fraud with assured identity from handwritten signatures

enable business productivity, reduce IT dependencies.
Short on time? Short Video Summaries
Click to view:

Paperless Signing - How to Capture a Handwritten Digital Signature: Remove the main cause of process delays and costs. No fax, print, mail, scan or store paper!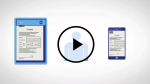 Paperlite Clipboard - e-pen + Capture: Complete Handwritten Forms on Paper & Digitally, simultaneously! The stepping stone to 'digital by default', with no culture change.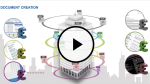 Enterprise Documents Creation and Output Management: this animation answers 'Why invest in Customer Communications ("CCM") software?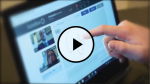 Advise remotely: Boost NPS & Compliance. Perpetual Digital Workspaces with web-video engagement, forms collaboration and consent capabilities. Record all said, seen, shared or signed.

Relationship-led Documentation builds loyal customers
Great Customer Experience and Productivity needs the right combination of technologies. This changes possible people and process choices in any enterprise re-design. We understand what achieving Digital Transformation takes. Each client's bespoke implementation leverages expert consulting with proven best-of-breed software platforms and implementation experience - all driven by a Customer First philosophy. Whether your immediate concern is improving NPS, AML, KYC, GDPR, ROI or other "TLA" considerations within your Customer processes, we've not only got it covered but will assist your envisioning and creation of the bigger picture.
Investing in better relationships drives loyalty, longevity and share of wallet.
We help overcome document-centric transaction friction (or barriers) so you can focus better on what your customers are really saying.
Our portfolio of Customer Communications Management ("CCM"), Content Management ("CMS") integration, e-Signing, Identity processing and assurance, Video-rich engagement software and more, all act to support the mission critical applications of engaging customers, building relationship, acquiring consent and producing electronic and print communications for every channel.
Why? Because we're all fed up of the existing alternatives!!
Solutions for all parts of document lifecycle workflows:
Better processes, biometrically enabled, personalised, always-on

Speed up business with faster individualised process flows

Step change cost-efficiency and convenience
---
---
Still on Legacy Systems?
We know that change can be hard for many organisations, which is why we have assembed a powerful range of capabilities to make life easier. If you run high volume or complex document systems and want to modernise without the traditional pains, speak with us. One example is ASF, IBM's ex-flagship mainframe-based documented communications software. Icon uniquely has the only binary compatible software to replace ASF. That means no rewriting decades of tightly bound business logic, no extensive testing and no more expensive legacy. Click to explore our ASF solution:
For other system types, whether that's Pitney Bowes, Exstream, Thunderhead, Microsoft or Isis Papyrus and many more, contact us for a free Health Check.