Getting to Green - quicker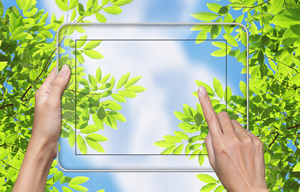 You can give incentives to your customers to dispense with paper statements and communications, or you can make the choice so attractive they make it for themselves.
Icon UK can deploy a set of leading solutions which can transform your customer experience.
Customers can get the information they want, at the time they want it, and in their format of choice.
With the proliferation of a ways of communicating (e-mail, SMS, web, paper, etc), customers are increasingly choosing organisations with attentive customer communications management. Having a robust, flexible approach to this area allows companies to provide an attractive way of interacting. The financial benefits of paper-replacement are clear:
reduced paper and systems procurement and storage charges
reduced print consumables
reduced postage charges.
With powerful 're-use' capabilities, you save effort at every stage of document creation, output and archiving. This reduces the energy footprint per document produced.
As importantly, it also helps organisations meet or exceed their environmental targets. This is a true "win-win". Your customers get the quality and type of interaction they want: you get reduced costs and demonstrate your green credentials.
Having the tools and skills to accelerate this transition is a valuable capability. Now is the time to seize this opportunity. Get to Green - quicker.