Increasing your revenue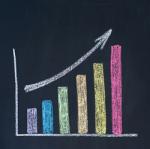 Increase revenue by:
more personalised communications
up-selling and cross-selling
build and enhance loyalty
grow share of wallet
Icon UK's solutions position you at the leading edge of customer engagement. Our sophisticated document-creation solution not only minimises errors in letters and electronic communications but critically it also enables you to personalise these communications. The quality of communications enhances customer experience and loyalty, together with increased cross-sell potential and the reputation for your organisation.
The fact we deploy an integrated solution with an end-to-end view of customer history means that customer-service representatives can deal with enquiries and issues in an effective manner. These factors lead to higher-levels of customer satisfaction, retention and recommendation.
Our support for multi-channel communications leads to customers being able to select the way they prefer to interact, particularly important in securing your share of increasingly demanding customers ­ especially younger and more affluent customers.
Having an integrated view lets you maximise up-selling and cross-selling opportunities. This can range from providing customer service representatives with the fact and prompts to suggest new products at the end of phone conversation, to including personalised advertising as part of the billing cycle (printed or electronic).
All of these factors mean that each of the touch-points you have with your customers is well-managed, effective, setting you apart from your competition and forming a strong basis for growing your customer relationships. It frees staff time from chasing disparate information, enabling them to spend more time in customer interactions and actively selling.
All these lead directly to increased revenue.