Minimising Risk
As volumes of data and information explode, their incorrect use (either in terms of security or inaccuracy) becomes a more probable risk occurrence. Failures to conform to regulation, or to be demonstrably seen to conform, are another threat. The financial and legal repercussions of such failures can be large and not easily bounded (eg collating all information in the case of litigation can take over a month), consume disproportionate amounts of senior executive time and cause serious reputational damage. Yet solutions are rarely uniformly implemented across the organisation in a consistent or efficient manner.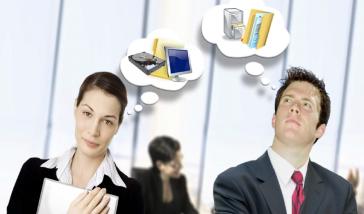 Image courtesy of AIIM
Getting a firmer grip on the information that is exchanged with your customers and third parties is vital. Customer communications solutions from iconuk can play a central role in reducing the risks through:
providing a centralised, secure repository for all customer communication
ensuring consistency of information and branding across different products
enabling end-to-end, up to date and timely views of the customer's case history
enforcing the document compliance to company policy and regulatory requirements
ensuring stronger control of document content and appropriate sign-offs
having an audit trail of how communications were constructed
limiting access to information by role in a structured manner.
The challenges posed by greater use of multi-channel communications and movement to mobile devices (smart-phones and tablets) means it is high time to adopt an approach underpinned by better control of customer communications. It must cater for their creation, distribution and storage.
icon's powerful yet flexible open-standards technology means it can be integrated with your existing systems, supporting a staged transition a more structured model. Our experienced change managers will support you at every step, with support for processes and staff adoption in addition to the technologies. In fact, before we even propose a detailed solution, we will insist on a series of comprehensive workshops to ensure that all aspects of risk are addressed.
The solution then forms a robust platform, able to support channel and device innovation, as well as evolving regulatory and policy regimes.
In short, Icon's structured approach to communications management safeguards the integrity, consistency and compliance of your customer and third party communications.