Digital Transformations to
Eliminate Your Process Frictions
Take the one minute tours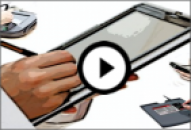 Connect with us on Linkedin

Call +44 (0)203 823 6535

or click here to arrange a callback
Driving out operational savings
We believe that driving out operational efficiency, while directly impacting your bottom-line, should be achieved in tandem with enhanced customer-experience, rather than at the expense of it.
iconuk solutions let you achieve greater efficiency though:
a sophisticated information management and document template approach lets you dramatically rationalise the number of templates you have to maintain, but also increases your ability to personalise communications
a flexible approvals system (coupled with an intelligent editor) enforces accuracy of letters in terms of customer-information, adherence to policy and proper sign-off
improved accuracy means less time spent re-working documents and wasted on customer problem-handling
an integrated, end-to-end view of your customers means that you spend less time searching disparate information, responding more quickly and accurately to queries
rather than maintaining a department-based print-output approach, Icon can be used to consolidate communications into a single print-stream engine for lower unit cost output at all volumes
supporting multi-channel communications in an integrated fashion means faster campaigns and greater up-take of electronic interaction, reducing paper generation, storage, output and postage costs.
One or more of these ways of improving efficiency may apply to your organisation. Typically large organisations have at least six document creation, management and output systems: rationalising these around icon leads to both IT and operational savings. As the customer communications area spans many departments and responsibilities, true costs are often hidden or poorly understood. iconuk will work with you to let you collect and then take control of the key metrics driving efficiency.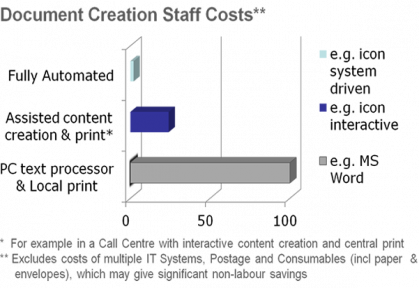 Accreditation & Memberships include: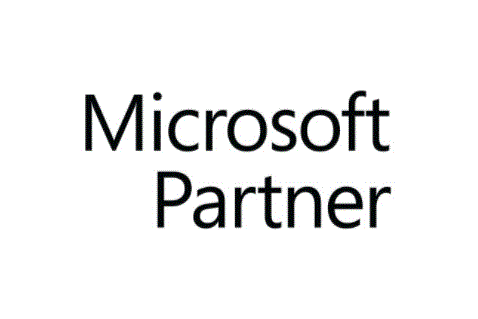 Please click above to request a callback
© Icon UK Ltd 2023 Terms & Conditions | Privacy Policy | Site Map | Contact Us | Careers | Site Usability
Powered by Intergage