Digital Transformations to
Eliminate Your Process Frictions
Take the one minute tours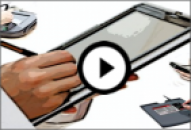 Connect with us on Linkedin

Call +44 (0)203 823 6535

or click here to arrange a callback
Telecoms and Utilities
Telecoms and Utilities sectors covers a wide range of vital service areas ranging from Gas, Electricity and Water Utilities to Fixed and Mobile Telephony, Data networks and broadcast Entertainment services. These industries have many challenges including adapting to higher user expectations on the one hand and a rapidly changing technology environment on the other. One thing that they hold in common is the need to invest in infrastructure with a long term perspective, whilst operating that infrastructure according to short term consumption demands. The regulated environments mean that meeting or exceeding Customer Service and Cost expectations will always be a challenge.
The way in which such businesses manage their large scale Customer Communications requirements can differentiate from competitors and provide a vital source of efficiencies. In a sense, the right choice of document creation, output management and live search integration technologies becomes a key infrastructural component for this sector's administrative systems. But the IT by itself is insufficient; you will need an organisation capable of bringing the necessary change in and integration of people processes, information management and systems implementation. At Icon UK, we specialise in these areas and creating customized solutions for each client; only the right blend of these will produce the kind of transformational changes in Customer Service, Compliance, Revenue generation and Costs that such organisations desire.
Uses
At a time of fast-paced innovation including converged networks, high customer churn, intense competition, indifferent customer experience, etc, organisations need to find new ways to control costs and improve utilisation levels. Existing investments can be leveraged with new tools such as integrated document technologies and smart information management processes.
The use of such tools is wide ranging. Common use types include:
Monthly, Quarterly or Annual Statements, Invoices, and other structured materials that are usually produced in batch mode.
Interactive applications that can be used by call centre agents, administrative staff and field staff alike in dealing with customers or constructing collaborative documents
Self-serve uses include on-demand applications where customers interact via web portals, kiosks, etc, whether on fixed or mobile devices.
In the Utilities Industries, the applications can be across areas as diverse as Customer Service requests and complaints, Materials management, Maintenance, Regulatory and Audit, Asset Management, Rate case management, Claims, Contract management, etc.
In the Telecommunications industries, there is similarly a wide variety of applications including Corporate Sales management, Supplier/Partner/Customer Contracts Management, Asset lifecycle management, Legal & Regulatory governance activities, etc
Stringent operating norms and compliances are compelling organisations to focus on smarter processes and integrated enabling technologies. The prize is reduced operational costs, optimal use of existing capacity and increased efficiencies ­ all assisting profit margins.
Benefits
The efficiency of business processes and the importance of Social, Mobile and e-Media technologies require a close integration of all document related processes within the organisation. The prize benefits include a strong Return on Investment, enhanced customer engagement, increased sales and reduced risk.
Flexible content creation capabilities combine with powerful output and real-time search and retrieval capabilities, offering a 360 degree customer view when it's needed ­ and allows the integration of archive materials with current materials in both physical and electronic/email formats. In the possibly 3% of cases where this needs to be re-worked the same day, this is easily and cost-effectively achieved with our solutions. Your staff will become as empowered as you want them to be.
Working with closely with you, we look at your business, build a business case, map out enhanced processes and jointly plan system deployment. We go on to provide a solution which:
lets you rationalise document creation and output systems and processes, so staff can focus on providing a better customer experience
provides a flexible management system for both standard and tailored physical letters and electronic media
ensures brand and regulatory compliance in produced documents
unlocks operational savings by channelling print and other communication to the most cost-effective delivery mode for each
enhances the consistency and quality of communications supporting brand image
provides easy and rapid re-branding (whether due to periodic re-fresh, re-structuring or as a result of takeovers)
offers a secure repository for all your letters, communications and re-usable content
supports multiple languages in an effective, compliant manner
allows you to make a single change which will be automatically updated in every document with that content.