Digital Transformations to
Eliminate Your Process Frictions
Take the one minute tours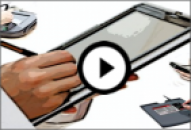 Connect with us on Linkedin

Call +44 (0)203 823 6535

or click here to arrange a callback
Site Experience Management
We have employed 'responsive design' techniques in order to make this a multi-device friendly site; Whether you are viewing on a mobile phone, tablet, notebook or PC device, the site will automatically re-size to best fit your browser viewing area. This means that the site will look different depending upon which device type and size you use. Larger screen sizes will enable easier navigation without content 'flowing down' the device.
IconUK is committed to enabling our clients and prospects to have the best experience possible on our website within available platform constraints and across other interactions. We understand that you may choose any of the many different current and future devices to access this website - and that there are device dependent implications in terms of correct presentation and formatting - and as with our systems, we encourage mobile access.
We have invested so that you obtain the optimum personalized experience (for example, you can play videos from within not only browsers with HTML5 but also the open source Mozilla Firefox browser even though it does not support the proprietary codecs that would otherwise be needed to run it). We have extensively tested all major combinations of mainstream Operating Systems, Browsers, fixed and mobile Devices. And will continue to do so.
However given the pace of technology change, we might not cover every possibility. So if your view of the site and it's video or other content is unsatisfactory, please let us know what combination of hardware and software you are using so that we can investigate. Please use the feedback form on the contact page or via your account manager.
To achieve the best possible experience on ALL devices, Icon UK recommends that you accept our Session Cookie, and use a reasonable speed Broadband or Wi-Fi internet connection, with at least 2Mbps connection (for videos). [Please note that watching videos on a mobile phone using your Mobile data Plan may incur additional charges]. If you are having trouble viewing this website on your mobile device, please contact us as above.
This website works with: