Digital Transformations to
Eliminate Your Process Frictions
Take the one minute tours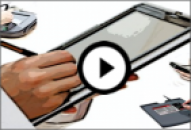 Connect with us on Linkedin

Call +44 (0)203 823 6535

or click here to arrange a callback
Capabilities
Integrated End-to-End Information Processing challenges most organisations. Transform & sign-up to competitive advantage...
Document and Content Software Infrastructures form part of the fundamental capability of a business to execute its core customer related processes. The Input, Identity, Workflow Processing and Output elements, typically commence with outbound Document Creation or inbound Signature/Identity Capture: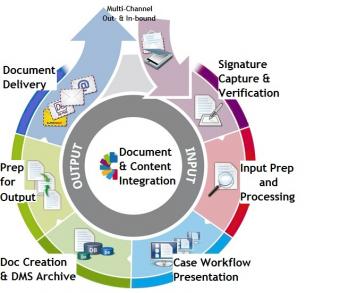 However organisations typically fail to implement a strategic end-to-end approach of integrating all document, identity and transactional activities across the enterprise. Disparate silo's of unconnected digital information remain - and worse, paper stacks!
Yet innovators changing traditional business models are responding to accelerating customer demands and technology-based change catalysts. Our products (like LIP) and services (e.g. information governance) help you to succeed in bringing it all together.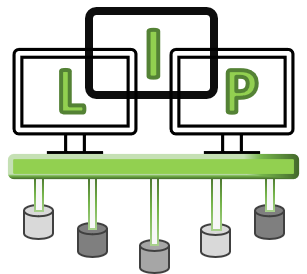 Automated workflows and realtime views from any datasources
Underinvested enterprises suffer digital distress - losing competitiveness with slower, more costly processes and disloyal customers.
iconuk brings best-of-breed solutions, available as fully integrated or point functionality.

Some quick introductions to solutions for Document Creation, Content Integration, Multi-Channel Output and advanced Electronic Signing:
| | | | |
| --- | --- | --- | --- |
| | | | |
| Document Creation | Content Integration | Multi-Channel Output | Electronic Signing |
...or dive straight into the product modules by clicking on the icons below.

Complementary functionality is also available for :

Electronic Signing

Handwritten Digital Signatures are captured using the widest variety of hardware devices including iPad, Android Tablets and Smartphones, Signature Pads/Displays, PCs, Notebooks, pressure-sensitive pens, etc. These can be biometrically verified in real-time or later if captured offline. Document workflows are enabled through elimination of paper.

Handwritten Signature Capturing


Forensically identifiable signatures on signature pads, payment terminals, the iPad or Android devices.


Signature Verification


Compare a handwritten signature against a pre-enrolled profile.

Control all steps in the signing process


Including positioning signature fields, filling out forms, adding annotations, adding attachments, and more.

Protects the Integrity of Documents


By sealing them with a digital signature.
Sample of Use Cases for Retail, Banking, Leisure, Government and Healthcare
All cases here feature Wacom devices, one of our leading hardware partners.

Document Creation

icon Suite generated documents help organisations comply with various business, legal and compliance requirements. At the heart of the icon-Suite solution is a core of modules that allow users to interactively create documents with just the right amount of corporate control whilst interfacing to your line of business applications. It then allows users to submit print/distribution jobs for high speed batch production, thus enabling the creation of high volumes of output very efficiently.
Non-IT staff, from Call Centre Agents to Field Sales Consultants, can create electronic or paper communications with the same system and templates. Consistency is greatly enhanced using an object oriented template architecture and reusable elements. Uses are diverse; examples include creating:
• Individual correspondence from a user application or a selection menu
• Automated personalised correspondence from user applications
• Documents from and for web applications
• Offline documents from a Sales or Mobile application.

Output & Archive

Powerful Output Management modules can enable the creation and distribution of the largest volumes required by global organisations. A highly efficient, scalable and "industrial strength" processing engine, benchmarked at over 1 million documents per hour, is able to handle very high workloads within the overnight batch-window ­ which means no more 'systems unavailable' problems next morning or interrupted (or incomplete) batch runs.
Publication and distribution usage across these modules includes multi-media publication composition for all output types, whether print or electronic, and distribution control across all channels from smartphone to letter, and intelligent archive. Integrating Document Creation with Output Management can provide substantual savings:

Content Integration

Content Integration solutions that to help companies to better capture, administer and distribute business data, independently of where this information is saved or archived. The problem that most large organisations face is complexity due to point-to-point systems content connectivity. The solution is a "content integration layer" as illustrated below:
Whether office documents, e-mails, groupware, document archive, or content from business applications, our Content Service Platform enables enterprise critical content to be provided precisely where it is needed ­ with employees, applications and daily business processes when required. A true Service-Oriented Enterprise Content Management and Content Integration platform. Rich tools enable the enhancement of existing applications with document format conversion, digital signatures and records management capabilities.
Combining the power of SAP, SharePoint, ECM, BPM and other content management systems/tools without investment write-off has been hard to achieve: yet successful combination of such systems is generally recognised as being one of the most powerful strategies an organisation can implement. With icon's COPiX, easily achieve the appropriate secure content centric workflows desired.
iconuk products deliver user propositions that:
(a) simplify client's legacy mix of computing platforms and inefficient processes, with device agnostic signature/content capture and integrated powerful platforms for flexible multi-channel communications (whether publishing to social media and online portals or formatting print and digital output at over a million documents an hour)
(b) allow engaging personalisation of most types of document based interactions, whether in call centres, face-to-face, or remotely accessed, with user choice of content and media
(c ) encourage seamless straight-through-processing of documents from creation to e-signing and archive, including the removal of the need for 'ink-on-paper' with electronic signatures
(d) improve compliance and risk management with innovative features that enable the optimum of control and flexibility, enabling users greater levels of freedom to personalise content within corporate guidelines (particularly in heavily regulated industries).
Whilst deployments often can be justified on cost savings alone within 3-9 months, the biggest win is the multiplier effect on the competitive gap (whether to speed innovation, accelerate business processes, drive customer loyalty/wallet share and/or reduce time to revenue).
Discover how these solutions can assist. Click to learn more:
| | | | |
| --- | --- | --- | --- |
| | | | |
| Document Creation | Content Integration | Multi-Channel Output | Electronic Signing |
Digital Workspace Collaboration, Paper-Digital Form Synchronisation, Live Identity Processing and Compliance Services:
See the modular eSigning and CCM software options:
eSign anywhere, anytime with Handwritten Digital Signatures, Biometric Identity Verification and Workflow Control:
Customer Communications Management with Content & Document Creation, Integration and Omni-Channel Output:

Products Overview
The functionality discussed above stems from three core Product Groups for Enterprise wide use, each of which has many modules to select from. These Product Groups comprise Electronic Signature, Document Creation and Output Management, and Enterprise Content Integration:.
"SIGNificant" modules include Handwritten biometric and remote digital SIgnature Capture, Workflow Control, Verification, Protection and Forensic tools.
"DOPiX" is the name for the combined collection of Document Template Design, Document Creation and Output Management & Archive modules.
"COPiX" is the name of the Content Integration and Service Platform modules. Individually also known as CSP, DOPiX and COPiX together form "icon Suite".
Electronic Signature
Abandoning paper using digital signatures is an important step towards totally paperless internal processes. The combination of existing infrastructure with the "SIGNificant" suite is an optimal alternative to paper-based processes, such as to minimize fraud on signatures, reduce the cost of paper handling and errors, resulting in greater efficiency of business processes.
SIGNificant goes beyond the simple graphical capture of a handwritten signature with the most advanced biometric software which assesses the dynamic signing process. A wide range of capture devices from different manufacturers can be used; also supported are smart cards, tokens and software certificates. The solution is more secure than 'chip and pin' and is PCI compliant (the Payment Card Industry Data Security Standard requirements for members, merchants and service providers) with fully encrypted data. However the solutions apply to all industries with many different uses. In every industry, replacing handwritten paper signatures digitally enables large and rapid benefits.
............

...or skip to Functional Areas of :




Document Creation and Output Management
The "icon Suite" solves many document issues that large organisations struggle with including responsiveness, cost, efficiency, personalisation, branding and compliance. DOPiX has a set of modules that allow the user to interactively edit and create documents based on existing customer data. The powerful WYSIWYG-editor allows configuration according to your specific needs ­ which is role-based. Administrators can design new templates with the flexibility needed: a user is neither obliged to, nor allowed to, deal with the formatting of the document. This allows the standardization of correspondences and makes them consistent enterprise-wide. Yet the user can still personalise documents within the permitted areas and agreed corporate standards/designs, for example enforcing corporate wording/branding with checking content word length, sentence length, choice of words and comprehensibility.
A key factor in efficient document creation is being able to create content templates and re-usable content that can be used flexibly, such as interactively or in large offline print runs. These modules allow you to do this in a highly flexible and re-usable manner. For example, multiple language support means that common templates can be populated with different user texts, avoiding the multiple template bloat syndrome. Support includes UK (eg Welsh, Gaelic, Irish, etc), European (eg French, German, Spanish, Italian, Polish, etc) and International (eg almost all alphabet writing systems and others transliterated into Latin script such as Punjabi, Romanised Urdu, Caribbean Creole, etc) languages. Users become more productive and customers experience improved service.
System administration tools enable administration of all document resources in one repository, such as text components, document templates, menu items, composition rules, fonts, images, signatures, overlays etc. It also provides support for version control of both objects and documents, as well as administration of the users and user rights/roles. Statistics also give valuable optimisation information, for example about how often components or document templates are added or dropped while generating a document and highlight non-referenced content in the repository.
As well as enabling the creation and re-use of high quality output, the icon Suite offers a product that will optimize your output (both interactive and offline). In short, this single solution is robustly engineered to provide rich functionality that typically replaces over six disparate systems with powerful results.
............

or skip to the Functional Areas of :

Enterprise Content Integration
Two types of workflow engines may be selected, either that embedded within DOPiX and/or that within COPiX. DOPiX has a flexible workflow engine to control tasks, provide automation, sign-off documents and ensure escalations etc. COPiX uses a Service Oriented Content platform to provide an independent 'integration layer' for your content stores, with selectable pre-built interconnectors that can be quickly configured for the easy integration of almost all enterprise content.
This Content Service Platform allows the live integration of content from both active and archive systems enhancing customer service and internal performance. Dump your dinosaur IT integration projects and discover the agility of optimising existing IT investments with COPiX.
Explore the product areas above with a click - or on Services to discover how we help clients to optimise our products, their document environmental architecture and related processes.