Digital Transformations to
Eliminate Your Process Frictions

Take the one minute tours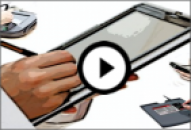 Connect with us on Linkedin

Call +44 (0)203 823 6535

or click here to arrange a callback
How Does it Work?

1. Tell us a bit about your business process
Start with a particular use case, such as Customer Onboarding or Purchase Invoices, that you would like to improve.
Our solutions cover almost any business process.
Add your best estimated answers into the 3 pages needed for the calculation. These are Staff Costs and External / Internal Processes.

2. Find out how much you could save
Let our calculator do the rest!
You'll be able to find out how beneficial our digital transformation services could be to your business (for just this one area
Try it now

For most use cases, our Return On Investment is at least a 3X ROI and a fast payback.


If you're showing less, call us (perhaps we can help and we'll tell you if not)
If you would like some more information, or to speak with a member of our team, please get in touch: