Digital Transformations to
Eliminate Your Process Frictions
UK Businesses Lost £93M Last Year Due To Invoice Fraud
Take the one minute tours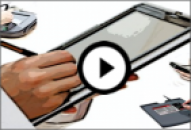 Connect with us on Linkedin

Call +44 (0)203 823 6535

or click here to arrange a callback
A report in 2019 revealed that invoice fraud cost U.K. organisations £93 million last year. But despite the losses, more than four in 10 organisations in the country are unaware of the risks associated with the crime.
The manual processing of purchase invoices is a time consuming and costly process: stamp, record, approve, archive, authorise and release for payment – All prone to error.
The status or location of an invoice is also often unclear. Imagine having a system that automates the process making processing your invoice flow faster, less costly and more accurate.
And say goodbye to spoof invoices!
If you want to know more about our invoice process automation download this overview.
If you want to in finding out more, please make contact using the form below