The White Paper, available for download below, concludes that the financial services industry's IT foundations are constraining the development of a fully digitised and modern financial services sector. In the paper, the authors issue a challenge: decisive action is needed to deliver a more resilient, competitive and transparent sector, better able to respond to the demands of consumers and businesses across the UK. The paper argues that transformation is required at three distinct levels.

First, financial institutions must transform core systems to make better use of cloud technologies, whether on-prem or externally provisioned, allowing for an agile response to shifting consumer demand and regulatory requirements.
Second, incumbents must use data and analytics to enhance performance.
Third, renewed emphasis on customer experience is needed to improve customer satisfaction and act as a catalyst for competitive modernisation.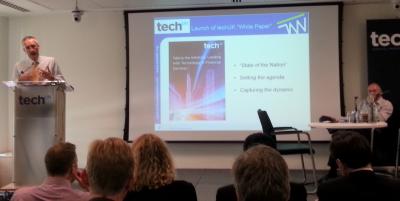 Lisa Moyle, Head of Programme for financial services and payments at techUK argues: "Technology underpins every function across the financial system, from executing trades to making payments into accounts. The challenge from new market entrants, armed with innovative technologies, the rising expectations of digital consumers, increasingly stringent regulatory requirements, and the pervasive threat of cyber-attack means that established financial institutions can no longer ignore the inadequacies of outdated legacy systems."

In order to realise successful and timely transformation, financial institutions should:
· Move faster: Strive for a more decisive and faster rate of change. Senior management needs to accelerate the transformation of their operations, informed by a clear vision of the organisation's long term goals.
· Embrace and accelerate the use of industry utilities. Capabilities that do not offer differentiation should be outsourced or transferred to industry utilities.
· Build a more structured approach to technology renewal, focusing on the use of cloud services and the more effective use of data to deliver an improved end-customer experience.
· Work alongside the regulators. Tech suppliers and financial institutions must engage with regulatory authorities to fully realise the benefit of using new, especially cloud-based, technologies.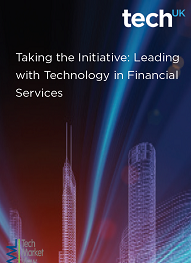 NOTE: The WP is deliberately vendor neutral. Icon UK as a contributor is recognised as providing some key technologies to enable financial services organisations modernise and in so doing address their legacy risk and omni-channel customer experience challenges. Icon solutions can be deployed on Cloud or or Prem or a hybrid approach. Core systems can be transformed, with high levels of rationalisation, simplifying architectures whilst providing easy migration paths from legacy. Data from analytics, CRM, ERP and other sources can be integrated into almost any document by non-IT staff and securely distributed to any channel or device, allowing individual personalisation with benefits of automation and compliance. Customer experience wins, as does the bottom line and the improved standing of client organisations globally.