Digital Transformations to
Eliminate Your Process Frictions
Take the one minute tours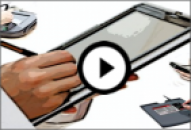 Connect with us on Linkedin

Call +44 (0)203 823 6535

or click here to arrange a callback
Thank you for submitting your Digital Maturity Matrix.
You will receive an e-mail with the subject "Digital Maturity Matrix" containing a copy of your results in the next working day. Please check it is not in your spam folder.
The accuracy of the returns shown are dependent upon the data input. The results will be as good as your "best guess" which we can refine with you.
---
We at Icon are here to help.
If there is anything else we can assist you with, please enter your details and requirements in the form below.
Contact Form
In the meantime, the next step could be to complete the Return on Investment Calculator to see if there is an investment case.