Transforming
Customer-Centric Communications
Take the one minute tours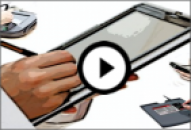 Connect with us on Linkedin

Call +44 (0)203 150 1081

or click here to arrange a callback
Industry and Business News
| | |
| --- | --- |
| Using eSignatures to Transform HR Processes | 15th Apr 2017 |
Are your HR processes starting to feel a little dated, inefficient and in need of a better way of getting things done? eSignature solutions can enable HR to be fast and responsive with a significantly increased degree of confidence in legal, regulatory and internal compliance.
| | |
| --- | --- |
| 5 Big Legacy Issues You NEED to Know About | 16th Mar 2017 |
Your legacy customer communications management systems are tried, tested and proven repeatedly; in fact, for most organisations they are the reliable 'workhorse' for delivering customer services. The value of a proven system cannot be denied, but as time, technology, and customer attitudes shift, how long will it be before your legacy system becomes a hindrance?
| | |
| --- | --- |
| Biometrics and the London Insurance Market | 14th Dec 2016 |
This week, Future Leaders of the London Insurance Market participated in our for-fun forgery competition whilst considering the potential for biometric e-signature solutions in various aspects of processes involved in the London Markets. Fledgling forgers (otherwise known as 'market professionals') tried to beat our biometric signature recognition system. How did they do?
| | |
| --- | --- |
| A Policy of Trust? A Very British Problem for Insurers | 22nd Nov 2016 |
Possibly the most concerning piece of information to come from the recent ABI (Association of British Insurers) Motor Conference 2016 is that people in the UK are 26 times more likely to make a claim for whiplash than their French cousins over the Channel. Are our necks 26 times weaker? Is there some physical defect in us Brits? We may have "stiff upper lips" but it would appear that we have very fragile necks!
| | |
| --- | --- |
| Identity Fraud and the Voluntary Biometric | 22nd Sep 2016 |
Identity fraud is older than the Insurance industry, so how can modern technology solve issues that are centuries old without alienating users or requiring police state security measures?
| | |
| --- | --- |
| Icon UK's Quick Reference Guide to eSignatures | 7th Sep 2016 |
Perhaps the most important part of selecting an eSignature solution for your organisation is understanding exactly what an eSignature is – and is not - across the many differing types.
| | |
| --- | --- |
| Customer Retention: Drive Loyalty with Effective Customer Communications Management | 16th Aug 2016 |
What is today's biggest challenge for businesses? We think it's customer retention. Whilst there are likely to be many competing views on this, it is hard to deny that consumers are swamped by choice in almost every market - from high street fashion through to financial services. This means increased competition for you, making it tougher to find new customers and on the flipside, it also means that your customer loyalty needs to be strong enough to resist the efforts of your competitors.
| | |
| --- | --- |
| Making Enterprise IT Cost More Efficient | 10th Aug 2016 |
The unfortunate reality of digital transformation is that the commercial implications of driving change can be vast but only if the right drivers and architectural cornerstones are identified. Why is it that IT Departments ignore the biggest source of systems ROI and customer engagement right under their noses? It's partially because the costs of the constituent systems are fragmented, not measured end-to-end and often not held by IT, with increasing use of cloud services by user departments. What can be done?
| | |
| --- | --- |
| What on Earth is eIDAS? | 8th Aug 2016 |
Admittedly, much European focus recently has been on Brexit, so it's no real surprise that there have been some substantial regulations and developments from within the European Union that have slipped under the radar. One such regulation that you might never have come across is the eIDAS regulation. Read more to find out how you can make the most of this obscure regulation.
| | |
| --- | --- |
| Compliance with Personality: How to Personalise Communications without Breaking the Rules | 20th Jul 2016 |
Industries which face strict regulation regarding how they communicate with their customers often have a dilemma: how do they communicate in a warm, friendly and personal manner whilst still meeting the regulatory requirements of the information they're providing? The Icon Suite can help.
---
| | |
| --- | --- |
| Icon UK and Xyzmo SIGNificant seal the deal | 11th Nov 2013 |
We are pleased to announce that Icon UK have signed a 5 year exclusive distribution contract with Xyzmo Software GmbH.
| | |
| --- | --- |
| SIGNificant wins Signature Verification Competition | 20th Jun 2013 |
SIGNificant software by xyzmo wins the 2011 global Signature Verification Competition for Online Skilled Forgery Detection.
| | |
| --- | --- |
| COPiX Content Integration modules | 12th Sep 2012 |
According to a study carried out by the IT consulting company IDC, the overwhelming majority of executive officers think that quick and easy access to information is a prerequisite for optimising decision-taking processes, while saving time, nerves and helping avoid duplication within a company.
| | |
| --- | --- |
| icon closes global cooperation agreement for leading Content Integration Platform | 5th May 2012 |
Knowledge workers can spend huge amounts of time searching for content or manually integrating it into existing processes. With "COPiX", icon now offers a market leading content integration solution to complement icon's document creation and output management solutions.
| | |
| --- | --- |
| icon Systemhaus GmbH and Icon UK Ltd launch Customer Communications Management Solution for UK Enterprises | 11th Apr 2012 |
London based company, Icon UK, and Stuttgart based icon Systemhaus GmbH, the major provider of Customer Communications Management ("CCM") solutions in the German market, today announced the availability and support of their icon Suite based solutions to the UK market.
Accreditation & Memberships include:







Please click above to request a callback
© icon uk Ltd 2021 Terms & Conditions | Privacy Policy | Site Map | Contact Us | Careers | Site Usability
Powered by Intergage