Digital Transformations to
Eliminate Your Process Frictions
Take the one minute tours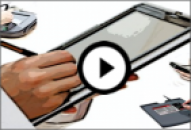 Connect with us on Linkedin

Call +44 (0)203 823 6535

or click here to arrange a callback
Industry and Business News
| | |
| --- | --- |
| Making Enterprise IT Cost More Efficient | 10th Aug 2016 |
The unfortunate reality of digital transformation is that the commercial implications of driving change can be vast but only if the right drivers and architectural cornerstones are identified. Why is it that IT Departments ignore the biggest source of systems ROI and customer engagement right under their noses? It's partially because the costs of the constituent systems are fragmented, not measured end-to-end and often not held by IT, with increasing use of cloud services by user departments. What can be done?
| | |
| --- | --- |
| What on Earth is eIDAS? | 8th Aug 2016 |
Admittedly, much European focus recently has been on Brexit, so it's no real surprise that there have been some substantial regulations and developments from within the European Union that have slipped under the radar. One such regulation that you might never have come across is the eIDAS regulation. Read more to find out how you can make the most of this obscure regulation.
| | |
| --- | --- |
| Compliance with Personality: How to Personalise Communications without Breaking the Rules | 20th Jul 2016 |
Industries which face strict regulation regarding how they communicate with their customers often have a dilemma: how do they communicate in a warm, friendly and personal manner whilst still meeting the regulatory requirements of the information they're providing? The Icon Suite can help.
| | |
| --- | --- |
| Signing Contracts Quickly | 15th Jul 2016 |
You're about to push through a major deal that is important for your business; agreement in principle has been given and now it's time to formalise that agreement with the contracts.
Whether you're selling in this situation or you're a buyer, getting the contracts signed in a timely manner could be the biggest hurdle in completing this deal and cause you a great deal of frustration.
| | |
| --- | --- |
| Panic Stations? eIDAS is here... | 1st Jul 2016 |
New regulations regarding the use of digital trust services across the EU are today (1st July 2016) law
| | |
| --- | --- |
| Government Efficiency? It Goes Beyond Austerity. | 30th Jun 2016 |
Britain needs to harness technology better across all sectors to increase efficiency. Public Sector organisations are no exception, and in the face of increasingly tight budgets, it is the deployment and use of technology and innovation that will generate real savings not just now, but for the long term.
| | |
| --- | --- |
| Property Sale Fraud: Are eSignatures the Solution? | 12th May 2016 |

Industry figures reflect rise in 'devastating' property sale intercept fraud, according to a Telegraph Money investigation into conveyancing fraud.
| | |
| --- | --- |
| The Power of a Signature in a Digital World | 14th Apr 2016 |
As many paper processes transform into digital workflows and traditional paper documents become PDFs or similar, it would almost seem as if the humble signature - the traditional authentication of a person's identity - is slowly becoming aged and weary.
| | |
| --- | --- |
| The Future of Retail Engagement Lies in Biometrics | 16th Mar 2016 |
The Retail Business Technology Expo 2016 closed last week after another successful show. Over the two days of the show, retail industry leaders and suppliers debated the future of the industry and how best to tackle their most challenging issues. One of the highlights of the show was the panel discussion that focused on retail innovation with industry captains including former BRC chairman, Stephen Robertson, and Executive Vice President of the Boots Walgreens Alliance, Simon Roberts, amongst others.
| | |
| --- | --- |
| The Customer Journey: Preferred Communications Enhance Relationships | 14th Mar 2016 |
Engaging with and capturing customers is how businesses generate revenue. The process of getting customers on board is often costly, both in terms of the effort and money required to attract them. Retaining customers is often at least 70% cheaper than winning new ones.
The difference between keeping and losing customers can be dependent on the quality of the communications exchanged during their journeys with us. So just how can we make sure our customer communications are working for us, and not against us?
---
| | |
| --- | --- |
| Icon UK and Xyzmo SIGNificant seal the deal | 11th Nov 2013 |
We are pleased to announce that Icon UK have signed a 5 year exclusive distribution contract with Xyzmo Software GmbH.
| | |
| --- | --- |
| SIGNificant wins Signature Verification Competition | 20th Jun 2013 |
SIGNificant software by xyzmo wins the 2011 global Signature Verification Competition for Online Skilled Forgery Detection.
| | |
| --- | --- |
| COPiX Content Integration modules | 12th Sep 2012 |
According to a study carried out by the IT consulting company IDC, the overwhelming majority of executive officers think that quick and easy access to information is a prerequisite for optimising decision-taking processes, while saving time, nerves and helping avoid duplication within a company.
| | |
| --- | --- |
| icon closes global cooperation agreement for leading Content Integration Platform | 5th May 2012 |
Knowledge workers can spend huge amounts of time searching for content or manually integrating it into existing processes. With "COPiX", icon now offers a market leading content integration solution to complement icon's document creation and output management solutions.
| | |
| --- | --- |
| icon Systemhaus GmbH and Icon UK Ltd launch Customer Communications Management Solution for UK Enterprises | 11th Apr 2012 |
London based company, Icon UK, and Stuttgart based icon Systemhaus GmbH, the major provider of Customer Communications Management ("CCM") solutions in the German market, today announced the availability and support of their icon Suite based solutions to the UK market.
Accreditation & Memberships include: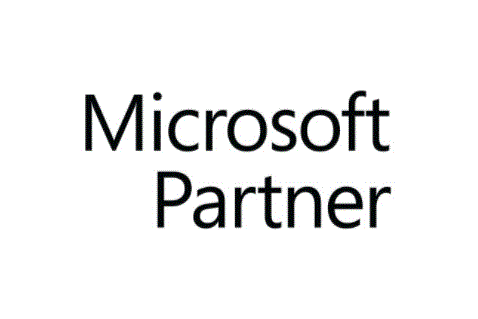 Please click above to request a callback
© Icon UK Ltd 2023 Terms & Conditions | Privacy Policy | Site Map | Contact Us | Careers | Site Usability
Powered by Intergage