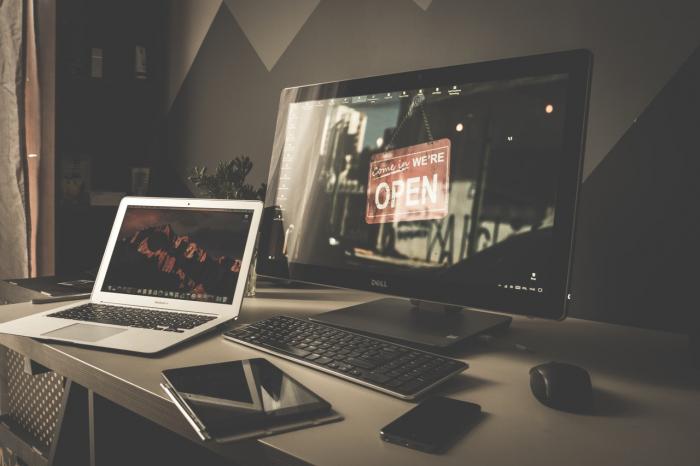 Digital Workspace explained
A "digital workspace" is the combination of a document collaboration tool, coupled to a video conferencing service and merged with a digital signing tools, with the ability to verify identity details. All functionalities that are wrapped in a cloud service that is perpetually "on" and which offers the ability to record for audit and regulatory compliance purposes.
Sound familiar? Now I would challenge anyone to say that they've got one of those, unless they're our existing client of course. How might this help you?
Functionality
To understand how this combination of features actually helps companies and their customers in the real world, let's look at John's example:
Imagine that John needs to purchase life insurance. He will need to create an account which means that his identity needs to be verified. This Know Your Customer (KYC) process may be a regulatory requirement and will allow the insurer to profile John and to send him a quote.

If this was done in a digital workspace, then John could visually engage with the insurance broker in a natural conversation. This allows the broker to build stronger empathy and rapport, together with developing a nuanced understanding of specific insurance wants and needs. For identiification purposes, John does not have the inconvenient need to travel or send documents in the post. Upon showing his driving licence (or ID card, passport, recent bill, etc.) to the webcam, the broker could then validate his identity and check John's credit history.
An underwriting engine of choice can conveniently pre-populate John's quote which can be brought up on both his and the agent's screens. If John is happy with the quote, he can accept it and sign it there and then. Of course, the agent may need to read back certain elements of quote to ensure understanding or to articulate disclaimers. All of this interaction (shown, seen and signed) can be recorded and stored for audit and compliance purposes.
Personal digital workspace
The policy may have a cooling off period. With traditional processes, John would only have the policy documents, some covering materials and perhaps a few notes. With the right technologies, he can refer back to what he's signed up for at any given time. All of the documents relating to John's life insurance can be stored in his own personal "digital workspace", accessible only by himself and the broker.
Accessibility
The fact that the policy is always accessible makes it very different to the transactional video services that require both parties to be present. John can access the service whether the broker is online or offline. He can review the documents at his convenience and even annotate the quote to ask a question offline. The broker can respond in a similar way, or they can jump on a video call together at either a scheduled time, or impromptu if the advisor is available while John is in the workspace.
If needed other participants may be invited in, such as if John enquires about other types of cover that require specialists to participate together with John's spouse in a 4-person conversation (even though each is in a physically different location). Any further clarification or new advice can also be recorded and stored for a consistent audit trail. Such records integrate back with the Brokers usual systems.
Trackability
Changes to the document are version controlled prior to being electronically signed in the workspace. An independent witness can be invited in to remotely oversee the signing of the document, as the service can support multiple parties. The ability to record the screen session (people, webpages and documents), the document signing process, the audio and the video all together in one workspace is unique and not supported by any other click-to-subscribe application available on the market to date.
Other Benefits
Digital Space key benefits to the insurance broker are the ability to differentiate service quality and flexibility for clients leading to more business, together with time and cost savings from: the ability to conduct the meeting online, ability to schedule back-to-back meetings without travel cost and time, full audit and regulatory compliance, reduced instances of fraud, improved customer satisfaction and administrative efficiency from not having to wait for "road warriors" to come back to the office with paperwork.
Flexibility
But let's come back to the "perpetual" part of the service. Life insurance, by its nature, is designed for life and so both John and the broker will have to re-engage from time to time. Whether to review the policy, update documentation or possibly handle a claim, one or more parties need to be present in the workspace. John can access the digital service at a time that suits him from a tablet, PC or smartphone and simply connect into a cloud service (no app - so no locally installed software needed) from wherever he might be. This means that the digital space fits around his lifestyle, rather than John having to bend to the way his broker works (never mind the limited hours they work).
This flexibility also benefits the broker's team. Staff could work flexible hours to offer a different service to their customers, which shows that they're listening to the needs of the market and changing the way they work accordingly. Imagine a face-to-face call with a claims handler – that's going to create a very different experience to having to wait until the office opens. The immediacy of the response and the quality of the service change the broker's perception in the eyes of the customer. And the knowledge that everything is being recorded in person may positively impact any tendency for exaggerated or even fraudulent claims.
Unique Selling Point
Businesses strive to differentiate themselves in an increasingly crowded marketplace, where first movers gain the greatest competitive advantage. This applies to not only the insurance sector, but also to doctors (especially when working out of hours and at weekends), banks and mortgage lenders, to name but a few. Reduced costs, revenue growth and high customer satisfaction create a virtuous circle enjoyed by all active participants. This USP will help your business growth long-term.
Exceptional customer service is fast becoming the norm. Digital workspaces will become a more regular place for us to work – whether as customers or suppliers of a product or service. We've already embraced elements of this. What's needed now is a change in the way that businesses harness the power of unified digital workspace technologies to deliver greater value to digitally empowered customers.
Get in touch with us if you'd like to find out more about the digital workspace and how it could benefit your business. Email and a member of our team will be in touch.