Digital Transformations to
Eliminate Your Process Frictions
Is Your Customer Communications Management Solution a Drain on Your Business?
Take the one minute tours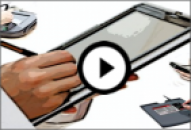 Connect with us on Linkedin

Call +44 (0)203 823 6535

or click here to arrange a callback
The Icon Suite allows enterprises to simplify their content and communications systems through consolidating the many into one solution that can replace them all. The Icon Suite allows you to:
Increase customer satisfaction.
Drive efficiency through better processes and simpler workflows.
Meet compliance obligations whilst personalising communications.
Reduce unnecessary workload for IT professionals with user-managed templates and functions.
Take a look at the video below to find out how the Icon Suite works.
Accessibility Controls
The player supports TAB to change the controls. Update Required<br/>To play the media you will need to either update your browser to a recent version or update your <a href='http://get.adobe.com/flashplayer/' target='_blank'>Flash plugin</a>.