Digital Transformations to
Eliminate Your Process Frictions
Take the one minute tours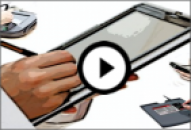 Connect with us on Linkedin

Call +44 (0)203 823 6535

or click here to arrange a callback
Clever Customer Communications
Engage your customers with meaningful, personalised and timely communications.
The Icon Suite enables you to drive digital transformation with a cost-effective solution to replacing legacy Customer Communications Management (CCM). Importantly, the Icon Suite has the unique capability of taking your existing intellectual property, processes and system logic and incorporating this into our modern solution.
You get to retain the important functions of your incumbent system whilst the Icon Suite enables modern functionality - including omni-channel reach, enhanced personalisation and customer self-serve options.
We're document technology specialists, so you don't need to be. Watch our one-minute introduction to the Icon Suite below and get in touch with us to find out how the Icon Suite can help you move you away from legacy systems and transform your Customer Communications Management.
Migrate without the need for the legacy technical documentation
A single, powerful system for all uses incl. high volume batch, instant interactive (remote or mobile) and online self-serve forms & documents
Enable omni-channel communications (paper and digital across print (local/central), web, pdf, SMS, etc.correctly formatted
Deliver effective, personalised communications at the point-of-need
Reduce IT spend by devolving system administration to departments
Accessibility Controls
The player supports TAB to change the controls. Update Required<br/>To play the media you will need to either update your browser to a recent version or update your <a href='http://get.adobe.com/flashplayer/' target='_blank'>Flash plugin</a>.
Upgrade Your Legacy - Talk to Us Today