Digital Transformations to
Eliminate Your Process Frictions
Take the one minute tours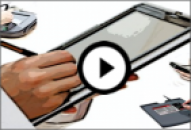 Connect with us on Linkedin

Call +44 (0)203 823 6535

or click here to arrange a callback
Clients
Current users include leaders in the fields of Retail Banking, Investment Banking, Insurance, Life and Pensions, Asset Management, Shipping, multi-brand Manufacturing, Automobile Services, etc. Some of these are in the top 10 within their respective sectors globally.
Icon software is used by:
One of Europe's largest Asset Managers
3 of the Top 5 Global Property & Casualty Insurance companies
70% of the top 30 German Insurers
The largest European Motoring and breakdown Association
The largest European Direct Bank
The worlds "safest bank"
Europe's largest Housing & Energy Efficiency Bank
The largest dedicated Air Ambulance service in Europe
The Social Security system in Switzerland
Licence Fee Administrative Authority for 39m Households
...and many more consumer facing businesses from 400 to 100,000+ employees.