Digital Transformations to
Eliminate Your Process Frictions
Fraud Prevention Masterclass Series Summary
In relation to this Series, focused on Balancing Customer Acquisition, Service and Fraud Management in High-Value Complex Services, we have discussed problems, solution functionalities and platforms, overcoming challenges, the internal dialogue and ROI.
It has been stressed that when considering improvements to deal with fraud or any other aspect of a digitally supported business, that there should always be a clear sight of the impact of any change on other organisational processes and client implications on an End-to-End basis.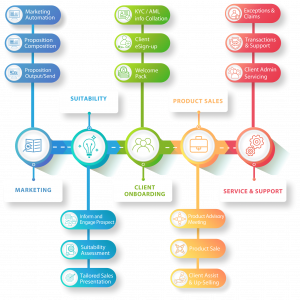 "Reduce fraud significantly by: preventing ID fraud from entering the system, safeguarding against any downstream attempts at passing-off, and exaggeration from either employees or clients"
Chris Jones, Managing Director, Icon UK Ltd
The upside potential is transformational. When organisations use Smart Meeting technologies within end-to-end processes, the difference experienced is huge:

• Customer satisfaction and operational efficiency gains of 10x
• Scaling-up of platform-enabled volumes
• Reducing fraud to easily manageable levels.
Accessibility Controls
The player supports TAB to change the controls. Update Required<br/>To play the media you will need to either update your browser to a recent version or update your <a href='http://get.adobe.com/flashplayer/' target='_blank'>Flash plugin</a>.
Recommendations
Having viewed this MasterClass series, will you be reducing the risks to your organisation's reputation and customer loyalty?

If so, some recommendations:
1. Rehumanise the 'suitability to service' processes – enabling both top-line revenue creation and bottom-line fraud avoidance.

2. Engage specialist providers (with a range of flexible tools and broad hands-on experience)

3. Buy flexible, configurable platforms, don't build
Thanks for watching this Business Masterclass with Icon UK. Should you have any queries about how to realise your business potential using advanced document and identity management solutions, please get in touch (via our contact email here).
How can I learn more?
Firstly, there's lots of more reference and educational materials available below and our website.
Secondly, using the learnings from this MasterClass Series, consider what an ideal 'to-be' world would look and feel like for your organisation.
Thirdly, test out some free tools to assist internal dialogue:
A. See how your digital priorities assessment compares with the market –
Take the 5-minute Priorities Survey
B.
Why not try a Digital Maturity Matrix assessment to see where you currently sit relative to your peers.
Click here to complete the DMM assessment
C. Use this simplified ROI calculator to see if your organisation would benefit from using smart meetings. It will give you an idea of how long implementing smart meetings will take to pay back.
To see if there could be a business case, enter your data into this free ROI assessment calculator.
Lastly, contact specialist external expertise to assist your re-creation journey. There are several good entities in the market. Icon's standard approach is to: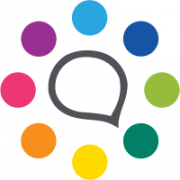 1. Leverage our experience to rapidly identify and understand the key issues, quantifying relative prioritisations of pain and of opportunity
2. Pragmatically look at how the people, process, technology and information parts fit together within the organisation to jointly define optimal solutions
3. Suggest deployment and implementation options commensurate with your organisation's existing assets and maturity to adopt the next phases of digital change.
For more in-depth consultative help, Contact Icon.
Listen

- Download the Podcast here.
View - Download the e-Book here.
Read: