Digital Transformations to
Eliminate Your Process Frictions
Take the one minute tours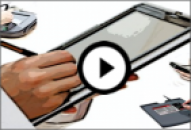 Connect with us on Linkedin

Call +44 (0)203 823 6535

or click here to arrange a callback
Easy Migration: The Way forward from ASF
If you have invested heavily in IBM's ASF (and/or DCF) software technology but are looking now to take your customer-communications to the next level, we have the answer for you: icon software and services.
icon offers the only binary-compatible upgrade path that will let you migrate in a low effort straightforward way to a new platform, so you can benefit from growing numbers of customers and product investment. This provides unique opportunities:
much of your pre-existing investment is safeguarded
the transition costs are minimised
you have access to a whole range of additional functionalities
development and support staff who understand the IBM environment.
The functional benefits include:
an intelligent editor which guides content creators to permitted formats and will delight your customer services staff
an open-standards based architecture supporting easier integration.
support for multi-channel communications, allowing you to innovate
engagement with a supplier committed to 100% customer retention and results-oriented delivery.
These systems are in place in some of the leading organisations in Europe and globally. Learn with our user-group where you can share improvement ideas and influence product direction. Over twenty clients have moved forward with us from ASF, with both tactical and strategic change perspectives. Join other ASF customers in taking your customer communications to new levels.