Digital Transformations to
Eliminate Your Process Frictions
Take the one minute tours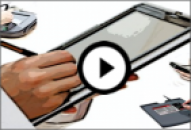 Connect with us on Linkedin

Call +44 (0)203 823 6535

or click here to arrange a callback
Do more with the new XPLAN SuiteBox Integration
Specifically designed for Wealth and Mortgage Advisors, SuiteBox now has a close integration into the IRESS XPLAN products, providing XPLAN users with new capability to meet, collaborate and transact with clients virtually, anywhere, at any time, with full compliance easily enabled...

Suitebox Integrates with XPLAN.
The API integration of the SuiteBox solution with XPLAN delivers the addition of a video based communication channel, enabling XPLAN users to build stronger client relationships and provide advice or service more cost effectively.
The integration offers the advisers the ability to:
Schedule online client meetings directly from XPLAN

Screen share documents and collaboration tools

Video record advice discussions and return all records of the meeting directly to your client's file notes in XPLAN, ensuring compliance obligations are met

Digitally share, sign and witness documents during meetings

This new capability is available on an Enterprise or Subscription based model. To learn more, determine the model that best suits your requirements, with three easy options:
If you are an existing XPLAN user, simply switch SuiteBox on in XPLAN by contacting sales@suitebox.com

If you have less than 25 potential users, simply sign-up for a Free Trial and we will help guide you through the process

If you have

more than 25 potential users

, then contact us to discuss how to get the best from SuiteBox and XPLAN.
Or if you are a potential partner, contact us if more than three of these capabilities would make a big difference to your clients business: