Digital Transformations to
Eliminate Your Process Frictions
Take the one minute tours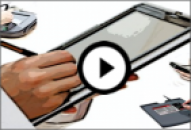 Connect with us on Linkedin

Call +44 (0)203 150 1081

or click here to arrange a callback

Respond, Adapt, Recover & Accelerate
COVID-change support. Respond urgently. Add capabilities. Integrate processes. Optimise & future ready.
Introducing fast and effective change to existing processes and systems is difficult anytime. During extraordinary periods, it is crucial to the survival of organisations and their client interactions. However, existing systems may not be designed to quickly adapt. Resources may be scarce or unavailable. Customers often need instant answers. Many are working remotely.
Icon UK and partners recognise a common group of needs for digital processing and communication with customers of all types. We are pleased to be able to offer support in a variety of ways to help you Respond, Adapt, Recover and Accelerate (a bit of a "RA-RA" for both staff and clients), helping to 'Bounce Back' and 'Built Better'.

SUPPORT OFFER 1:

eSIGN ANYWHERE SMART WORKING SERVICE
Perfect for remote working, eSign documents anywhere and anytime with this generous free offer from 30/3/20 to 30/6/21. Remote signing and in-person signing, all in one process. Wet-ink equivalent legally.
Benefit from a wide range of capabilities enabling almost any document to be compliantly signed, with options for enhancing workflow controls, evidential weight and security. Just the job to work remotely, remove paper dependencies and accelerate processes with every signer using your 'Covid-safe' or their own device (tablet, smartphone, signature pad, laptop, etc.). This sunsetted offer is replaced with an offer of free consultation services to assist your organisation to determine how to advance your eSigning and digital processes.

SUPPORT OFFER 2:

CRISIS RESPONSE & PROCESS AUTOMATION PLATFORM
Interconnect information from multiple sources fast (days or weeks), even from ERP and CRM systems. Tell us what you want and have, then we'll provide only what you need. For incident response, we will prioritise these. Figure out how to do more post-Covid, with reduced staffing levels and supply chain constraints.
Set up new processes and patch the rest using this agile automation system using a bespoke edition of a platform used by Governments for crisis response (COVID-19 communications, logistics, etc.). Post-crisis you'll continue enjoying enhanced productivity and customer satisfaction, getting more value from your existing IT; after all, the full solution powers the most widely used dynamic form in Europe!

SUPPORT OFFER 3:

HYBRID PAPER & DIGITAL eSIGNING SOLUTION
Paper use is bad for the planet, clients and productivity - so remove or reduce it! This breakthrough enables paper reductions in signing processes when you absolutely must have a paper version.
This innovative tablet enables form filling and simultaneous signing in both wet ink on paper and in digital ink. The paper original may be filed locally or handed to the signer, whilst the digital original (not just a copy) is immediately available for organisational processing without delay. Bundled packages available until further notice - and with 50% off Tablets for Essential Services (NHS/Govt/BlueLight/etc). Enquire for other sectors.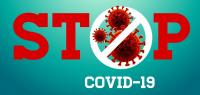 Check back to see updated offers